Help Us Celebrate Our 50th Anniversary
Dear Community Support Network Friends and Family,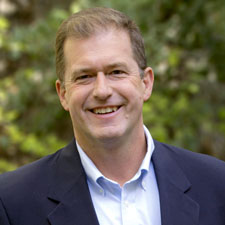 Every day, the residents of Community Support Network's 10 homes take another courageous step toward a brighter future. Our caring and creative staff help our clients end homelessness, gain lifesaving positive coping skills, and heal from trauma.
And your generosity makes it happen!
As we head into our 50th anniversary year, we are thrilled to share that with your support, CSN provided supportive housing in the past 12 months to over 200 of Sonoma County's most vulnerable individuals. Our clients learn to transcend their trauma-related challenges, build healthy and healing relationships, and reestablish their independence in the community.
Jill was living in her car before she came to Sanctuary Villas. Now? She's connected to her community and has a good job and savings. As she moves into her own apartment for the first time, Jill will carry in her heart the strength and pride that comes from regaining a home, reconnecting with herself, and experiencing the confidence of her community.
Today we embark on our Year-End Campaign. In celebration of our 50th anniversary, our goal is to raise $50,000 to help us house and heal at least 200 Sonoma County residents in 2022. We cannot do it without your help.
Your donation directly provides young people with what they need to succeed! For example:
A donation of $100 helps a young person toward independence with some basics for their kitchen.
A donation of $300 provides them with a full set of cook ware, baking ware, bowls, and utensils.
A donation of $500 fully outfits their new kitchen with a complete deluxe setup.
A donation of $1,000 provides youth with evidence-based programing that helps them build resilience and recover from trauma.
We write today because you've already demonstrated that you care about and support young people like Jill. We ask that you again make a personally significant year-end contribution. Please join us today by making a gift on our website or by sending a check to Community Support Network at 1410 Guerneville Road, Suite 14, Santa Rosa, CA 95403.
Every dollar you give is an investment in the potential of young people who have experienced tremendous challenges. They seek to be defined not by what they have endured in the past, but rather by how they realize the fullness of their potential with the support of a caring community.
Your support will make all the difference.
In gratitude and community,
Tom Bieri
Executive Director
Community Support Network