Preventing and Ending Homelessness, One Life at a Time
At Community Support Network we know the difficulties that lead to homelessness are complex and personal. It's often a multitude of things – including behavioral health challenges or emotional trauma – that edge a person into homelessness. That's why when we see a client, we see a person who needs more than just a roof and a bed.
A Support Network that Changes Lives
CSN's behavioral health programs are recognized throughout Sonoma County for exceptional cost-effectiveness on top of our outstanding client successes. In our nine small homes, residents are empowered with the services and support they need, whether it's in our permanent supportive housing for young adults exiting foster care, or transitional housing and social rehabilitation programs for older adults who have been chronically homeless.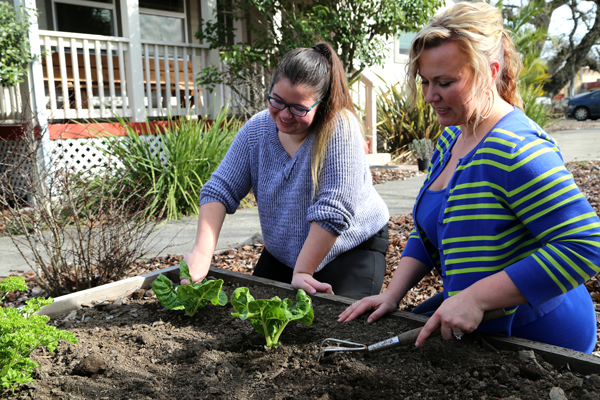 Our caring and experienced staff address the needs of the whole person – who they are today, and who they can be tomorrow – in programs that offer:
Safe, clean and comfortable homes
Top-rated recovery support for sobriety
Training in everyday skills like healthy eating, hygiene and vocational readiness
Individualized care and goal-setting with compassionate staff
Effective support with behavioral healthcare
Important connections to professional medical care
Community support and responsibilities
For more than 40 years, CSN has been a trusted source for the rehabilitative needs of homeless individuals in Sonoma County.
Community Support Network helps individuals with behavioral health challenges realize their potential by providing hope, wellness, and high-quality supportive housing.
Community Support Network is creating a compassionate, healthy, and safe society by empowering people at risk to achieve stability and to realize their individual potential.
Safety
Dignity
Client-Centered
Integrating Compassion and Accountability
Strengths-Based Growth
CSN strives to create and maintain safety in our homes, and work environments.
CSN honors and respects the dignity of our employees and those we serve.
CSN provides client-centered services focusing on personalized and collaborative support to help residents reach their potential.
CSN's goal is to integrate compassion and accountability as essential elements of a recovery environment.
CSN seeks to identify and strengthen the unique gifts and abilities of our employees and residents.