CSN Summer 2022 Newsletter
Housing & Wellness Program Announcement
CSN Awarded $1.8 Million Grant for Housing & Wellness Program
A new program, the Housing & Wellness Program, has been recommended for $1.8 million in ARPA funding for CSN and our collaborative partners. This investment supports a collaboration focused on housing and wellness between local hospitals, Partnership of California, TLC Child and Family Services, and CSN. Our clients served are BIPOC individuals in a proportionate number to their representation in the homeless population. Additionally, we will provide housing vouchers and supportive services to two populations who were disproportionately impacted by COVID: adults with behavioral health and medical challenges, and former and current foster and homeless youth.
Development & Training Update
New Position Created & Funded
CSN's service in our community is profound: The 2020 Sonoma County Homeless Census and Survey found that 84% of homeless Transitional Aged Youth (TAY) were unsheltered. CSN provides unique and essential safe communities that embrace and amplify each resident's individual potential. With the support of Redwood Credit Union, Community Foundation Sonoma County, Exchange Bank, Walter S. Johnson Foundation, and the CSN Community, we have funded a much needed Development & Training Manager. This new position will increase both our fundraising capacity and our organizational capacity so we can keep our youth programs viable during these challenging times. In addition to managing our development projects, the Development & Training Manager will also manage CSN's evidence-based practice trainings for direct service providers.
CSN Awarded $10,000 to Coordinate Trainings in Sonoma County
CSN has become a community leader not only in helping individuals recover from trauma and addiction, but also training other providers in doing the same. This spring, CSN was awarded a $10,000 grant from the Sonoma County Vintner's Foundation and the Community Foundation Sonoma County to bring training for Seeking Safety, Motivational Interviewing, and Chronic Homelessness Verification Training to 33 providers of health, homelessness, mental health, and other human services. This grant allows CSN, in partnership with Catholic Charities and the Sonoma County Community Development Commission, to bring evidence-based programs to the larger Sonoma County care provider community. Just as these programs have garnered outstanding outcomes in the lives of CSN's 200 annual clients, these trainings and the implementation of the programs will benefit approximately 7,000 low-income Sonoma County children, youth, adults, and seniors struggling with addiction, trauma, and/or homelessness.
Welcome Danielle Hansen!
Danielle Hansen, MLS, CSN's new Development & Training Manager, brings her diverse experience working with different social, economic, cultural, and trauma-exposed groups. She has a vast understanding of the needs of Transitional Age Youth (TAY), having been placed in foster care at the age of 8. This experience fueled a passion for providing the proper services to those who need them most. Danielle's commitment to supporting the most vulnerable populations is evident throughout her previous work, including co-developing and implementing both the Santa Rosa Junior College Bear Cub Scholars and Sonoma State University Seawolf Scholars, both higher education foster youth programs. She sought out a way to create change after personally struggling—and watching others struggle—with finding the proper services and support to be successful in college; this was not the fate she wanted for those coming up behind her.
Staying local, Danielle earned her Master of Legal Studies (MLS) from Empire College of Law, and her B.A. in Communications with a Minor in Statistics from Sonoma State University. She is currently a Juris Doctorate candidate at Empire College of Law, with the intent to continue to support at-risk populations. Danielle believes our community is only as strong as its most vulnerable, and while Sonoma County is doing a better job than most, there is still more work to do. We look forward to having her provide additional support to our programs with her experience and knowledge.
We know many of you are familiar with Danielle's work within our community and are excited for her to join the CSN team. Jackie Crook, a longtime supporter of CSN's youth services, has made a $9,000 donation in support of the work CSN does with former foster and homeless youth in honor of Danielle Hansen filling the position of Development & Training Manager. Thank you, Jackie, for your continued support and generosity!
The Benefits of BBQ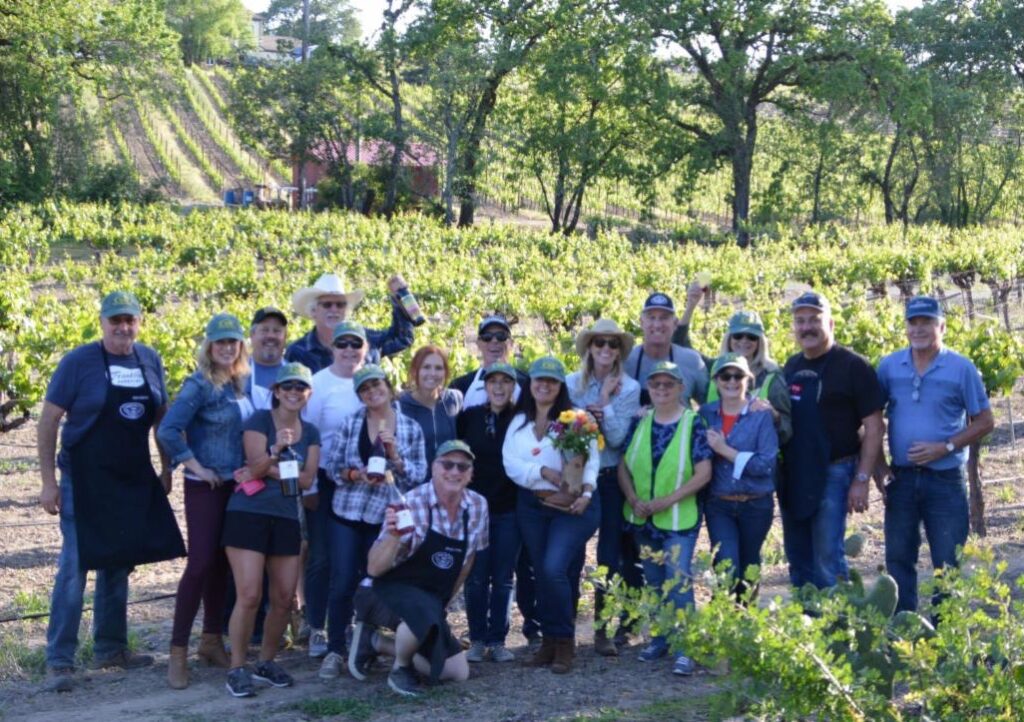 Boots & Vines BBQ
Following last year's safe alternative event, CSN's 2022 Boots and Vines Drive-Thru BBQ was another successful event which helped raise funds! BBQ smoked to perfection by the "When Pigs Fly" BBQ team was paired perfectly with Sweet T's southern side dishes and decadent cake provided by Jewelz Kitchen. This impressive foodie experience was only heightened by the serving of Martinelli wines.
We truly could not have pulled this off without the help of our world class volunteers, CSN staff, and of course CSN Executive Director Tom Bieri.
We are so grateful for the generous support from each of you. Your donations are making a positive impact in the lives of those who need it most.
VOICES Sonoma Summer BBQ Season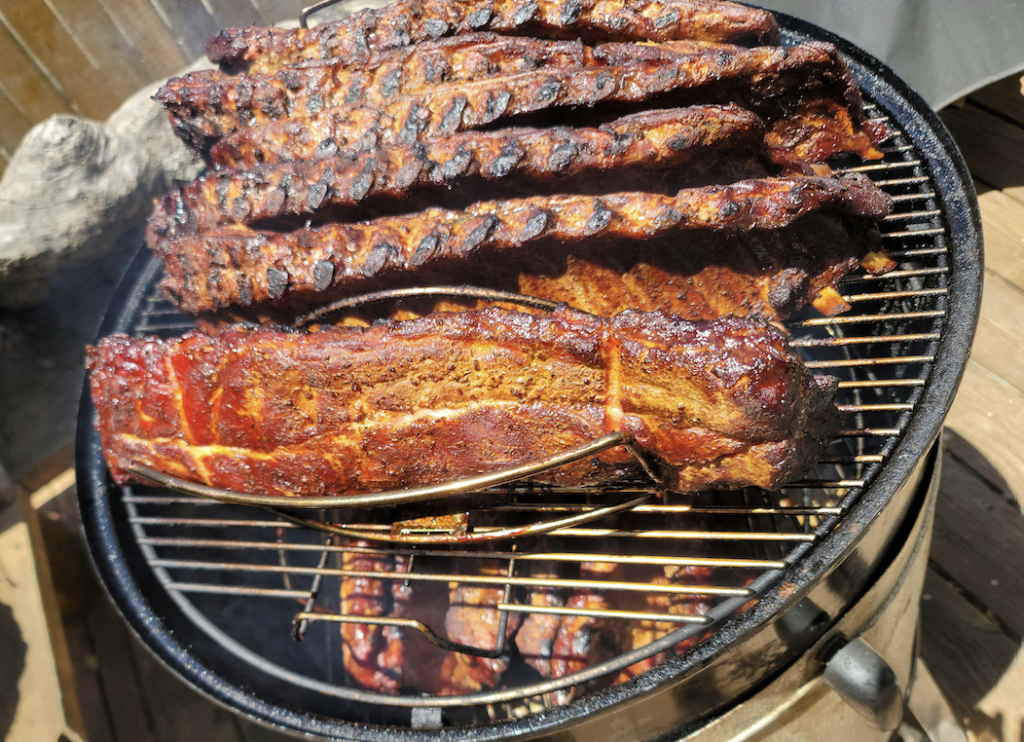 For many years, Tom Bieri, CSN Executive Director, has volunteered to man the grill for the VOICES Summer BBQ season. VOICES is a longstanding pillar in our community, advocating for and providing services to youths aged 16 to 24. These monthly events are a time to gather the community together for fellowship and to build connections directly between service providers and Sonoma County's current and former foster and at-risk youth. Food, activities, and community are at the heart of these gatherings. CSN and VOICES have partnered for many years to create a streamlined transparency of collaboration while working towards the shared goal of supporting TAY to move towards personal stainability. Tom and Zachary Rosemoore, CSN's Youth Housing Director, smoked up 27 racks of ribs for the May VOICES BBQ. It was a joy to see the smiles on the faces of youth as they enjoyed the tasty smoked ribs served with their competition Kansas Thai Chili Sauce.
Sanctuary Villas News
Garden Is Planted and Eagerly Awaiting Harvest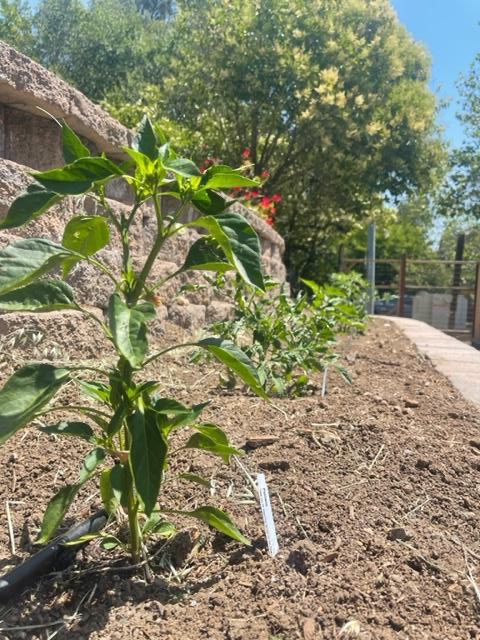 Progress is happening at the Sanctuary Villas! Recently, Sanctuary Villas clients partnered with CSN Youth Housing Director Zachary Rosemoore to clear and prepare soil for planting a summer garden. They hope to harvest many vegetables including peppers, eggplants, and more. Clients will learn the skills necessary to care for and maintain a garden as they have the opportunity to harvest in their very own backyard. One highlight is their salsa garden!
For those of you who have a favorite salsa recipe to share, please email CSN Development and Training Manager Danielle Hansen at danielle@csn-mh.com.
Donate
In celebration of our 50th anniversary, our goal is to raise $50,000 to help us house and heal at least 200 Sonoma County residents in 2022. We cannot do it without your help.
Your donation directly provides young people with what they need to succeed! For example:
A donation of $100 helps a young person toward independence with some basics for their kitchen.
A donation of $300 provides them with a full set of cook ware, baking ware, bowls, and utensils.
A donation of $500 fully outfits their new kitchen with a complete deluxe setup.
A donation of $1,000 provides youth with evidence-based programing that helps them build resilience and recover from trauma.